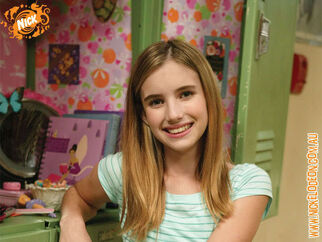 Addison Kate Singer better known as Addie Singer or Addison Singer is a 14-year-old main character in the show Unfabulous. She ocasionally writes songs about dealing with middle school. She is the younger sister of Ben Singer. Addie is the best friends of Geena Fabiano and Zach. She also appears in a cross-over episode of Drake and Josh called Honor Council, in which she helps Megan play a prank on Josh while he sleeps. Addie is portrayed by Emma Roberts.
Ad blocker interference detected!
Wikia is a free-to-use site that makes money from advertising. We have a modified experience for viewers using ad blockers

Wikia is not accessible if you've made further modifications. Remove the custom ad blocker rule(s) and the page will load as expected.