Allison is the protagonist in Children of the Corn V. She was played by Stacy Galina.She left her father´s home, when she was 18 years old, because he was a mean drunk leaving her brother Jacob alone with him. She joins a group of young adults and casually meets the death cult in Divinity Falls and remembers, how her brother wanted to join the cult after runnning away from their father, too, when he was 14. She wants to see him again and reconnect with him and realises through a book he gives to her, he is going to be sacrificed and calls for help regarding it.She is determined to save him and redeem herself from having left him alone with their father.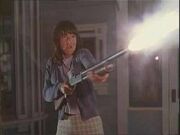 Ad blocker interference detected!
Wikia is a free-to-use site that makes money from advertising. We have a modified experience for viewers using ad blockers

Wikia is not accessible if you've made further modifications. Remove the custom ad blocker rule(s) and the page will load as expected.