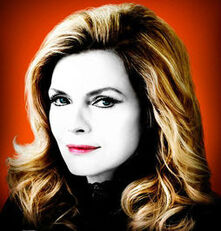 Elizabeth Collins Stoddard is the shotgun-wielding, assertive matriarch of the Collins family in 1972, at the time of Barnabas Collins' return to Collinwood after nearly two centuries of imprisonment in his coffin. She is also the first member of the Collins family to greet Victoria Winters upon her arrival at Collinwood to apply for work as governess to Elizabeth's troubled young nephew, David Collins.
Credit
Ad blocker interference detected!
Wikia is a free-to-use site that makes money from advertising. We have a modified experience for viewers using ad blockers

Wikia is not accessible if you've made further modifications. Remove the custom ad blocker rule(s) and the page will load as expected.