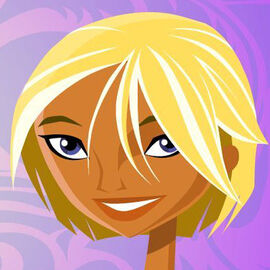 Fin McCloud is one of the six main characters on Stoked. She is fiercely independent and girlishly feminine, but also fun-loving and laid-back. She never backs down from a challenge and uses surf lingo on a regular basis. Fin has won first place in the Junior Surfing Competition three years in a row, and is ranked #56 in the world. Initially she was supposed to be the surf instructor at Surfer's Paradise, but Reef got the job instead and she was given a position in housekeeping.
Ad blocker interference detected!
Wikia is a free-to-use site that makes money from advertising. We have a modified experience for viewers using ad blockers

Wikia is not accessible if you've made further modifications. Remove the custom ad blocker rule(s) and the page will load as expected.