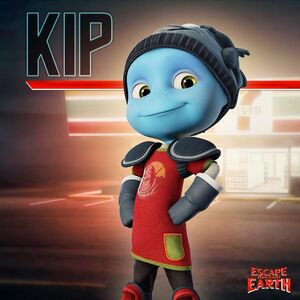 Kip (also known as Kipper) is an alien in Escape from Planet Earth that lives with Gary and Kira, but it's his son. His uncle is also 
Scorch Supernova
.
He would like to be Scorch when he grows up, he's relentless in his energy and he never gives up.
He is a recycled and modified version of the Planet 51 character "Eckle Young".
Gallery
For a full gallery of Kip Supernova, click here.
Ad blocker interference detected!
Wikia is a free-to-use site that makes money from advertising. We have a modified experience for viewers using ad blockers

Wikia is not accessible if you've made further modifications. Remove the custom ad blocker rule(s) and the page will load as expected.