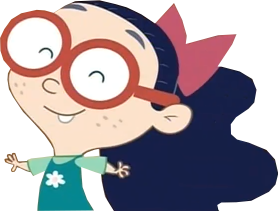 Mildred "Millie" Burtonburger is the tritagonist of the show, Kid vs. Kat.
Overview
Coop's adorable and very beautiful 8-year-old (turns 9 in Season 2 and would turn 10 in Season 3 pending season) little sister and Kat's owner. Her father is Burt Burtonburger. Millie is always defending Kat, no matter what he does. She loves to play dressup and tea party with him, and she spoils him on a regular basis. Despite her cuteness and beauty, she is the typical annoying younger sibling to Coop, but she does seem to appreciate when he hangs out with her, willing or forced. She loves Mr. Kat.
Ad blocker interference detected!
Wikia is a free-to-use site that makes money from advertising. We have a modified experience for viewers using ad blockers

Wikia is not accessible if you've made further modifications. Remove the custom ad blocker rule(s) and the page will load as expected.