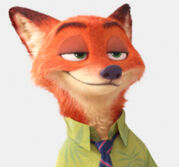 Nick Wilde is a fast-talking fox who is voiced by Jason Bateman and will be in the movie Zootopia (2016).
Nick Wilde, who's trying to make it big, who goes on the run when he's framed for a crime he didn't commit.  
Nick is voiced by Jason Bateman.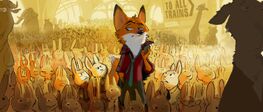 Appearance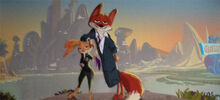 Nick is a fox with green eyes.
Relationships
Nick and Judy are forced to team up and they will discover even natural enemies can become best friends.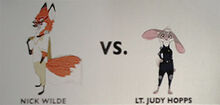 Credit
Ad blocker interference detected!
Wikia is a free-to-use site that makes money from advertising. We have a modified experience for viewers using ad blockers

Wikia is not accessible if you've made further modifications. Remove the custom ad blocker rule(s) and the page will load as expected.