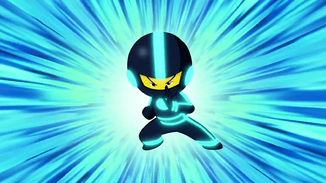 The Xiaolin Dragon of Water, Omi is the main protagonist of the series and was the first dragon-in-training to train with Master Fung. At times Omi can be selfish and boastful, and often learns lessons of humility. Having been raised in the monastery, he is naïve about the outside world. As a running gag, Omi routinely confuses idiomatic phrases, from simple changes to lacking any resemblance to the original phrase whatsoever. Omi's signature move is Shoku Neptune Water. His preferred Shen Gong Wu is the Orb of Torpedo.
Ad blocker interference detected!
Wikia is a free-to-use site that makes money from advertising. We have a modified experience for viewers using ad blockers

Wikia is not accessible if you've made further modifications. Remove the custom ad blocker rule(s) and the page will load as expected.