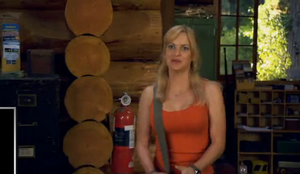 Rachel Johnson Is a nature documentary filmmaker, and Ranger Smith's love interest. She is called "Miss Movie Lady" or "Miss Moviemaker Lady" by Yogi and Boo Boo. She has spent time with the animals that she makes a documentary on learning a gorilla's rage and pinning down people like a snow leopard.
Yogi Bear (film)
TBA
Ad blocker interference detected!
Wikia is a free-to-use site that makes money from advertising. We have a modified experience for viewers using ad blockers

Wikia is not accessible if you've made further modifications. Remove the custom ad blocker rule(s) and the page will load as expected.