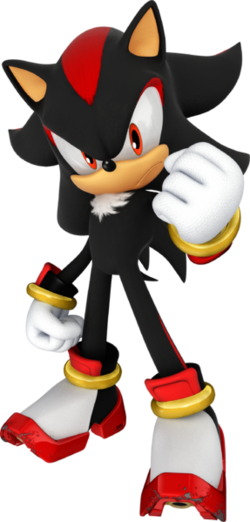 Shadow the Hedgehog is a fictional, anthropomorphic black hedgehog from the Sonic the Hedgehog series and the arch-rival of Sonic the Hedgehog. He is voiced by Kirk Thornton in the American English dub, who is well known for voicing Saix in Kingdom Hearts series.
Inspiration
The Grinch
Alex from Felix the Cat
Wario
Mortimer Mouse
Ad blocker interference detected!
Wikia is a free-to-use site that makes money from advertising. We have a modified experience for viewers using ad blockers

Wikia is not accessible if you've made further modifications. Remove the custom ad blocker rule(s) and the page will load as expected.