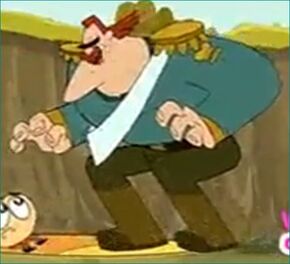 Silas Sterne the bravest and most talented butt hunter in history. Founder of Silas Sterne's Butt Fighting Academy. His wife was killed when he, her and his formidable daughter Eleanor were on a family picnic, after the Great White Butt uprising. Silas Sterne has hunted and captured some of the most dangerous bumtt ever. Silas was once a member of the famous B-team. He is a friend of Ned Smelly.
Ad blocker interference detected!
Wikia is a free-to-use site that makes money from advertising. We have a modified experience for viewers using ad blockers

Wikia is not accessible if you've made further modifications. Remove the custom ad blocker rule(s) and the page will load as expected.