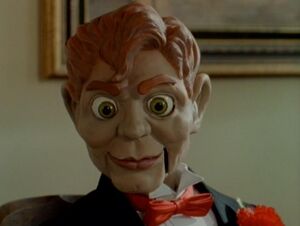 Slappy the Dummy is the one of the villains of the children's horror book series Goosebumps by R. L. Stine. He will be the primary antagonist of the upcoming 2015 Goosebumps film. He was inspired by the literary classic The Adventures of Pinocchio.
Ad blocker interference detected!
Wikia is a free-to-use site that makes money from advertising. We have a modified experience for viewers using ad blockers

Wikia is not accessible if you've made further modifications. Remove the custom ad blocker rule(s) and the page will load as expected.