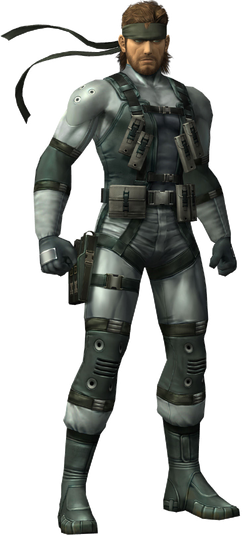 Solid Snake is the main protagonist in a number of the Metal Gear games. An expert in infiltration and espionage, Snake has completed countless missions and is repeatedly tasked with disarming the latest incarnation of Metal Gear. He is voiced by David Hayter in the English versions, Akio Ohtsuka in Japanese.
Sprite gallery
3d model gallery
Trivia
Ad blocker interference detected!
Wikia is a free-to-use site that makes money from advertising. We have a modified experience for viewers using ad blockers

Wikia is not accessible if you've made further modifications. Remove the custom ad blocker rule(s) and the page will load as expected.