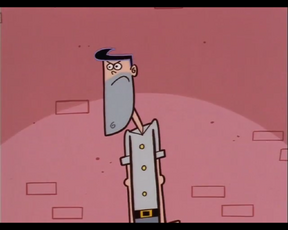 Stan Danger
: Stan is the older brother of Dan and looks like him (execpt for being skinner and have a five o'clock shadow.) he is the jealous of Dan succues and tried to prove his brother's a fraud. In "A Lighter Shade of Dan", we learn that Stan was the one who made Dan have huge muscles by telling lies about a monster in the closet. Unlike his brother, Stan is tough and athletics but not that strong. he develops a crush on Debbie after learning she hate Dan too.
Ad blocker interference detected!
Wikia is a free-to-use site that makes money from advertising. We have a modified experience for viewers using ad blockers

Wikia is not accessible if you've made further modifications. Remove the custom ad blocker rule(s) and the page will load as expected.