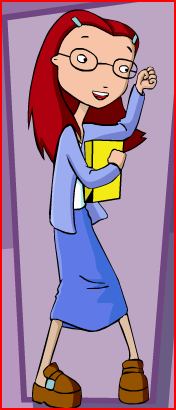 Tish Katsufrakis is a 12-year-old girl and a character in the Weekenders, a Disney show.
Biography
Tish is loves being friends with others. She is perky, nerdy and lovable. She is happy to meet her friends. She is lovely, caring and happy.
Trivia
Her name, "Tish," is short for Petratishkovna—which, according to her parents, means "girl with one nose."
Ad blocker interference detected!
Wikia is a free-to-use site that makes money from advertising. We have a modified experience for viewers using ad blockers

Wikia is not accessible if you've made further modifications. Remove the custom ad blocker rule(s) and the page will load as expected.