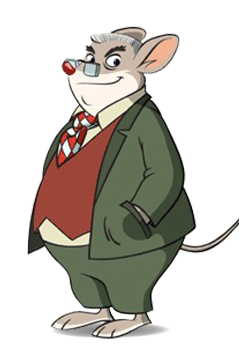 William Shortpaws
is Geronimo's grandfather, and he started his newspaper empire by selling newspapers as a child. Now he oversees Geronimo's operation of his company, and knows exactly the way he wants things to be. Every now and then (when Geronimo least expects it), he will drop into The Rodent's Gazette to check on how Geronimo is doing.
Ad blocker interference detected!
Wikia is a free-to-use site that makes money from advertising. We have a modified experience for viewers using ad blockers

Wikia is not accessible if you've made further modifications. Remove the custom ad blocker rule(s) and the page will load as expected.